Slideshow
Other top rated products
Filter Reviews
5.0 star rating

4.0 star rating

3.0 star rating

2.0 star rating

1.0 star rating
Bees knees
Review by Brandon H. on 12 Jul 2022
review stating Bees knees
If the bees were dancing a jig in a field of linden flowers. Beautiful product. I combined the magic of the linden flower and shea butter to create a show stopping, skin healing, body loving cream. Thank you!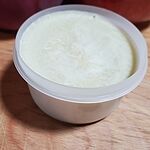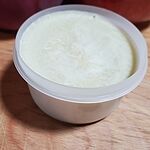 Linden Blossom
Review by Cyd S. on 4 Nov 2021
review stating Linden Blossom
Linden Blossom is my favorite essential oil and Wyndemere did not disappoint. I will definitely purchase this (and more) essential oils from Wyndemere in the future.
Barbara
Review by Barbara J. on 16 May 2020
review stating Barbara
Wyndmere's Linden Blossom is poetic. Perfect in scent and generous in size. Enjoy it as I do!
Floral Beauty
Review by Lauren G. on 27 Feb 2020
review stating Floral Beauty
This was a gift for my sister, she said it smells of floral notes and was excited to use it and perhaps mix it with other essential oils like lavender or rose!
Comments by Store Owner on Review by Lauren G. on 27 Feb 2020
Wyndmere Customer Service
Suggest she tries blending it with Vanilla in jojoba. This combo is a favorite around Wyndmere!
Linden Blossom
Review by Laura K. on 30 Dec 2019
review stating Linden Blossom
Very light and soft. subtle